Our Top 10 Social Media Tips Series – Instagram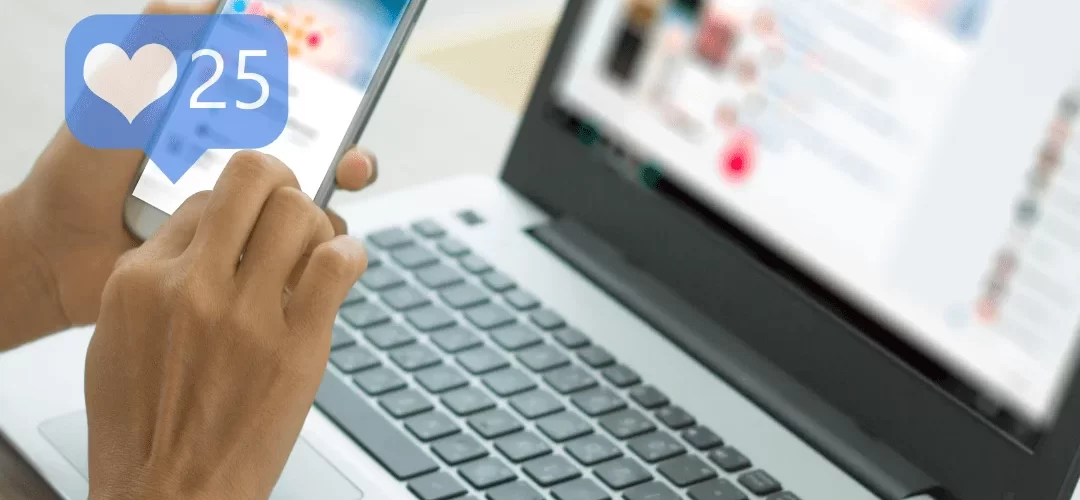 In this blog, we'll tell you our top tips for your business to become successful on Instagram.
1. IDENTIFY YOUR AUDIENCE
Knowing your target audience in depth is a crucial factor in any successful Instagram marketing strategy. Take some time to create your brand's buyer persona: a fictionalised characterisation of your ideal customer. Think about the age, gender, location, and interests of your target audience. The more detailed this information is, the more effective your marketing actions will be. For example, if your target audience is 'Gen Z' females, you could think about what social causes they care about, where do they shop, what music do they listen to. Or if your target audience is a 50-year-old businessman, you might want to think about their hobbies, or what services might appeal to them. Appeal to your target audience by keeping all of these characteristics in mind when posting on Instagram.
2. BRAND IDENTITY
Building a brand identity is often made out to be more complicated than it is. Don't overthink it! The key to success when establishing your brand identity is to be yourself! To convert visitors to your profile into loyal followers and potential customers, your Instagram account should reflect what your business is about and the message you are trying to convey to your audience should be clear. Don't be scared to show your face on social media, create a fun, welcoming, personal environment on your account – potential customers will love this!
A visual brand identity is all about how your business looks and feels on social media, one glance at your account can give an immediate impression of your brand's personality. If you're looking to put together a cohesive visual brand identity for your Instagram account, it's important to start with a mood board. Mood boards can help you plan out what kind of look and feel you want to convey so that when it comes time to actually create the content for your brand, you'll know how to execute it. Are you a minimalist or do you love colour? Do you want to convey a youthful vibe or are you more mature? Are your posts informative or fun? The more specific you can get with this, the easier it will be to make sure that every post fits into that style. Once you've got a good idea of the kind of aesthetic you want, start creating!
Don't forget the small details! Stay consistent when using fonts, branding, and brand colours, this will make your content seamlessly flow and create a professional feel.
3. CREATE INSTAGRAM REELS
If you haven't already heard, Instagram has changed the game. Instagram has been around for over a decade now, so it's not surprising that they're always looking for ways to keep things fresh and exciting. The meteoric rise of TikTok has forced Instagram to compete by creating its own version of a catchy, short video format: the reel.
If you aren't already using reels in your social media strategy, you could be missing out on a huge opportunity to connect with new customers and increase engagement with existing ones!
Reels are a great way to show off your brand in a short, easy-to-consume format. Not only are they fun to make, but you can also be super creative with the content you make and really add a personal touch to your brand identity. For example, they are the perfect way to share behind-the-scenes details of what makes your brand tick. You can easily add text, music, or graphics to your video, which gives you even more flexibility in how you present yourself to potential customers.
Your brand cannot solely rely on static images for engagement and reach anymore. Recently, the Instagram algorithm has been favouring reels, because of this your brand is more likely to land on the Explore Page when creating more video content. Approximately 200 million users browse the explore page daily – that's almost 50% of the platform user base. This simple tip will not only increase your engagement but also reach new audiences who have the potential to be interested in your video content and further, become loyal customers!
4. UTILISE CAROUSEL POSTS
Looking for a way to boost your engagement on your Instagram posts? Carousel posts are the way to go! Carousel posts are one of Instagram's most engaging formats that your brand can use, an Instagram carousel can contain up to 10 photos and/or videos. They are an ideal post for any business, whether you want to showcase a transformation, a step-by-step guide, or show a variety of your products, carousels are a great option. They get a lot more reach and engagement than regular posts – and here's why.
Firstly, the more content you post will naturally increase your chances of generating a high engagement rate. However, most importantly, the carousel's interactive element means that users spend a lot more time looking at your post than at a regular post. An eye-catching, persuasive cover will make the user want to keep swiping left! The more time people spend on your post will alert Instagram's algorithm that people are enjoying your content, which can then lead to more people seeing your posts appear on their feeds.
5. GIVEAWAYS
Giveaways are a great way to introduce your brand to new followers. They're also an excellent way to get existing fans excited about your upcoming products, services, and events. Brands use giveaways as a way to create hype about their new products or services, reach new fans, and grow their social followings. Firstly, decide what you are going to give away. For example, if you are a clothing company you could offer a free T-shirt, or if you're a digital marketing agency you could offer a free consultation or a free month of your services! Next, decide your entry criteria- this is very important. The most popular and effective giveaway format is to 'Like the post, tag 3 friends and share to story'. Not only does this boost your engagement significantly but also encourages sharing of your post which will introduce new browsers to your account.
6. THE COLLAB FEATURE
Instagram's latest feature: the Collab feature. This allows you to co-create a post with another Instagram account that can be shared to both accounts, all likes, comments, and shares are combined. As a brand, you may use this feature to work with influencers, partner with other brands or creators, promote a partnered giveaway, etc. This feature enables you to reach a larger pool of people and potential 'non-followers' as your post will be shared across two accounts. Using this simple feature can be extremely effective, boosting reach, increasing followers and ultimately improving engagement.
7. STICKERS
Are you using Instagram's story stickers strategically?
Increase engagement with the interactive Quiz sticker! This feature can be used as an educational resource, to educate your audience about your brand, and to also learn how much they already know about you as a brand.
The interactive feature is an effective way to add personality to your brand and really get to know your viewers. You can even conduct market research by asking questions that relate to your follower's interests and preferences!
Much like the quiz sticker, the poll sticker is an amazing tool to use to encourage active engagement and learn more about your target audience. You can use this to play fun, simple 'this or that' games or even to gather feedback!
The Instagram stories countdown sticker is great for encouraging active engagement as it creates a feeling of excitement and suspense. Your brand could use this feature to count down until a new release or a big reveal etc.
8. CALL-TO-ACTION CAPTIONS
Another great way of getting your audience to engage with you is by using clear call-to-actions in your captions, which can stop the user from aimlessly scrolling and start to pay attention. These call-to-actions may seem obvious and simple however they are hugely beneficial to increase engagement. Starting a conversation or debate in your comments is a great tip to boost your engagement, for example; 'Vote for your favourite below', or 'Ask me questions in the comments below'. Another great call-to-action is to direct your users somewhere else, whether that be to 'Vote on our story' or to 'Click the link in the bio' or 'Read more in our blog' these straightforward instructions keep the user engaged and wanting more!
9. POST WHEN YOUR AUDIENCE IS ENGAGED
Posting when you know your audience is engaged is sure to boost your engagement.
There are several tools available that can help you figure out which days and times your following is most active on Instagram. For example, you can use tools like Instagram Insights for this purpose. Just go to your Professional dashboard, click into all follower insights and you will be shown what days and what times your audience is most active—and what times they're most likely to engage with your posts. This information will allow you to plan future posts so that they get noticed by more people during peak times.
If you want to take your research one step further, then it's worth signing up for Hootsuite or another social media management tool that offers recommendations based on similar patterns of online behavior among users.
10. MEASURE YOUR RESULTS
It is important to track your growth on any social media platform. You can do this on Instagram's Insight tool or a social media management tool such as Hootsuite.
Use these Instagram Metrics to track your performance:
Accounts reached (posts and stories)
Engagement rate (how many are followers and how many are non-followers)
Post interactions
Reel interactions
Story interactions
Follower growth
Gender/age/location of followers
SUMMARY
In summary, if you are not using Instagram as part of your marketing strategy in 2023, what are you doing?
It's a simple and effective way to appeal to customers where they are already spending their time. It will drive sales, boost brand awareness and provide valuable audience insights to help with all your marketing strategies.