How Do You Migrate A Website?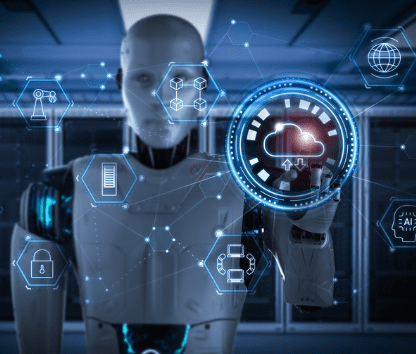 When done effectively, website migration can achieve wonders for your business. Specifically, this means that any changes performed need to be implemented in such a way as to minimise any traffic and revenue loss. But before we get into the 'how?', let's look at the 'what?' and the 'why?'.
What Is Website Migration?
Website migration is a broad term used within Search Engine Optimisation (SEO) to describe any large scale or highly impactful changes to a website's location, structure, platform, design, content or user experience (UX). A few examples include:
Domain changes
Transferring content to a new CMS
Adding, removing or hiding pages or content
Introducing new languages/locales
Hierarchy, navigation or user journey changes
Site performance updates
Why Is Site Migration Necessary?
Whether website migration is something you want to do or something you have to do, the general aim is to improve the form, function, and security of your site. Some reasons might be:
Poor user feedback
Regular cart abandonment
Security threats
Changes to the markets you serve
Design consolidation following a merger
Ease of use within the CMS for internal stakeholders
Asking yourself why site migration is necessary is an important first step, as well as thorough analysis to ensure there are no simple fixes to the problems you are encountering.
How Do You Migrate A Website Successfully?
Contrary to popular belief, it is possible to perform site migration with no loss in traffic or revenue. But this takes research, planning and careful execution. So here are some steps for you to consider…
Strategy
Objectives: Whatever your reasons for wanting/needing to perform a site migration, it is vital to have clear objectives in place. Firstly, determine realistic goals for each aspect of the migration. For example, if you are moving a site from HTTP to HTTPS, your objective would simply be to retain existing performance and traffic levels; whereas, if you are making changes to the site navigation to improve user experience, you should aim to increase existing levels of performance.
Risks: Identify the risks associated with different aspects of the site migration and put safeguards in place to counteract any negative effects.
Research: Find out what the changes will mean, both positively and negatively, to as many stakeholders as you can. Try to work out your ROI for each migration activity, prioritise them, and manage expectations to increase understanding of and engagement with the changes. Identify priority pages where changes will have the greatest impact.
Planning
Assign tasks: Especially important for more complex migrations – assign a task owner, dependencies and delivery date for each activity and its phases. A project manager may oversee all the associated activity to ensure the whole migration remains on schedule.
Launch date: It can be useful to have a definite end-date in mind for the site migration. While a certain degree of flexibility is required, an idea of launch date can help keep activity focussed and on track. The launch date, like all other details of the migration, should be carefully considered to maximise results and minimise any issues; for example, avoid large-scale changes to a website during or just prior to peak business times or limited-resource periods.
Consultation/Collaboration
You may be the experts at what you do, but conveying that to customers successfully via your website can require skills and experience that you might not have. And that is where collaboration with experts can assist you in making the right changes in the most effective way for your business. ExtraMile has SEO, Design and Development professionals who will work closely with you to gain an understanding of your business and goals, identifying the consequences and benefits of each change before any decisions are made.
By extending the collaborative approach to internal work, any specifications identified in the planning of a project can be detailed, communicated and factored into the process and tasks to be accomplished. For example, the SEO requirements of a project having been determined, should be translated into clear actions for developers to complete – this results in a consistently holistic approach which pays appropriate attention to every area of your business, whilst not losing the forest for the trees.
Testing
Testing is vital both during and after site migration. Proposed changes can be mocked-up and tested to identify any issues early on. User journeys and content updates may be tested earlier in the process, while other changes can only be tested once the migration is complete. It is important to remember that specific mobile testing should also be carried out.
Redirects
Redirects are one of the most crucial factors in site migration – implementing them will assist both search engines and users in finding pages that have moved. They also help search engines make the connection between the old and the new, allowing ranking signals to be exchanged and retained. Testing of redirects should be done before an updated site goes live.
Downtime
Downtime, while the new site is replacing the old one, should be kept to a minimum. But a server response to advise users and search engines that the site is temporarily down will also avoid negative effects on visibility.
Analysis
Benchmarking: Gathering data on the existing site will give you something to compare back to once changes have been implemented, and identify what went well during the migration and what could be improved upon in the future.
Testing and review: Once a site has gone live, both repeat and additional testing should be carried out to check that your updates have been implemented correctly and are performing as hoped. Testing for and correcting any issues should be done as soon as possible. However, determining whether the whole process has been a success can take longer, maybe even months for larger websites.
How ExtraMile Can Help With Your Site Migration
Our close working relationships and wealth of experience make ExtraMile the ideal partner for your site migration, whether it involves design, content writing, user experience improvements, search engine optimisation, development or all of the above. We will work diligently to ensure your website migration is a success from the moment it begins. If you would like more information about the services we provide, please get in touch with us or contact a member of our team.