Grow Your Local Business With Digital Marketing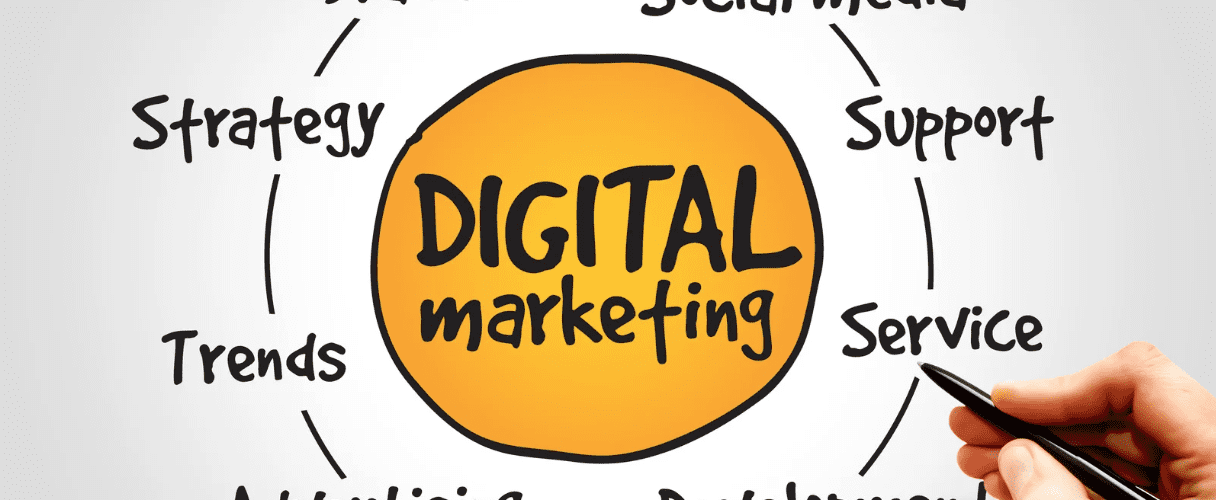 Many smaller businesses are missing out on the benefits of digital marketing in the belief it is only worth it for large companies. This couldn't be further from the truth
Most companies are now aware of the importance of digital marketing and search engine optimisation. Many large businesses are taking advantage of digital marketing to improve their rankings and increase their customer base. Smaller businesses, however, are still missing out on the benefits of local digital marketing.
In this blog, you will find a few local business marketing tips and digital marketing ideas to boost your online rankings and, hopefully, your profits.
How Does Digital Marketing Help Small Businesses?
Historically, small businesses have relied on word of mouth and local reputation to ensure a healthy flow of customers. However, in a world where face-to-face communication is increasingly being replaced by online dialogue, it is becoming more and more important to have an online presence.
Some small business owners might scoff at the idea of digital marketing. This is a mistake, as according to Google, 46% of searches made on their site have a 'local intent', such as 'digital marketing agency near me' rather than 'digital marketing'.
This means that digital marketing for local businesses is something that can no longer be ignored. By not taking advantage of the benefits of local digital marketing solutions, you could be missing out on these potential customers.
How Can I Promote My Business Locally?
There are several ways that you can promote your business locally with search engines such as Google with search engine optimisation (SEO). Ensuring that both your location and services are prominently displayed throughout your website will increase your chances of showing up in a localised Google search.
But how does local SEO work? Optimising the content of your website can be a full time job, but Google actually already gives businesses a head-start on local SEO with its Google My Business (GMB) function.
When someone makes a local search that includes a place name, or a phrase such as 'near me', Google will do its best to show locations near to the searcher. You have probably seen these results showing up like in the image below.
Google is trying to provide the most useful answers, which include not just the nearest businesses, but those with good reviews and sites that include related keywords. It will also provide contact details, distance, and even the opening times if possible.
Using Google My Business
Though this information might be on your website, Google actually pulls it from your Google My Business profile. You might be the closest business to the searcher, but Google wants to show the most relevant businesses, and comprehensive GMB information is important for providing everything a user needs to know.
Your business may already have a GMB page based on what Google has found on your website. But to make sure all this information is up-to-date, correct and useful, the safest thing to do is to claim the page. You can claim or create a GMB listing here.
Using Pay-Per-Click
Alternatively, you could take advantage of Google's own 'pay-per-click' (PPC) Ads service. This allows you to create and display brief advertisements which show in various places on the Google network. Your ads will show to users dependant on the relevance of their search in relation to factors such as your chosen keywords, ad copy, landing page etc.
It is important to remember that PPC can take some time to perfect, sometimes involving a significant amount of trial and error. However, once you find the right approach for your business, PPC can deliver a sizeable return on ad spend (ROAS). PPC should be used as part of a balanced search engine marketing strategy, with the quality of your website content playing an important role.
Creating A Local Business Social Media Strategy
As well as SEO, having a local social media advertising strategy is another important part of reaching local customers. While you may have a business Twitter or Facebook, recent changes to these platforms mean that the effectiveness of standard social media activity has been reduced.
Instead, these platforms want you to take advantage of their advertising services, and pay them to target their user base with ads for your product. Though this may sound cheeky, by creating an attractive ad and using their audience targeting data, you can actually create a far more effective advertising strategy than you ever could with standard social media activity.
Facebook, for example, allows you to target not just interests and employment status, but offers a laser-focused location targeting function. This means you can target 'painters' or 'artists' around the Staffordshire area, who might have a greater interest in your new handmade, artisan paint brushes than the clay sculptors who already like your page.
That is definitely not to say that standard social media posting is useless. Regular and informative tweets and posts can be a powerful tool to entice customers. But, once again, you are best off striking a healthy balance between the two.
The Benefits Of Public Relations For Local Businesses
When many people think of Public Relations, they think of giant corporations or celebrities buttering up to the press. As a small business owner you have limited time and resources. Surely there are better ways to spend them?
The fact is PR is a vital part of running any business. When done right, PR can be a powerful tool and often even more effective than advertising. PR is a great way to put your business' personality front and centre and show you are more than just a product or service.
What's more, with local reputation being vital for any small business, one upset customer can do an incredible amount of damage without even trying. With a dedicated PR team on hand to respond, you can be sure to minimise risk to your brand should things go awry.
It can take time to build meaningful relationships with the press, however, and that's time you probably don't have. That is where PR specialists come in, providing their expertise and offering a range of useful contacts. Though it may be another cost to consider, the benefits of local PR can be endless.
How Can My Business Grow Through Digital Marketing?
As we discussed above, word of mouth and local reputation is becoming increasingly unreliable. Unlike before, when people might have asked a friend or family member for the best restaurant in town, they're now more likely to pull out their phone and Google it.
By using these simple local digital marketing ideas, you can improve the online reputation of your business, and get ahead of local competitors who are not yet taking advantage of SEO.
For more information, or to find out how ExtraMile can help you with our local SEO, PR or local digital marketing solutions, visit our services page, or get in touch.