Embracing Growth: Apprentify Apprentices flourish at Extramile Digital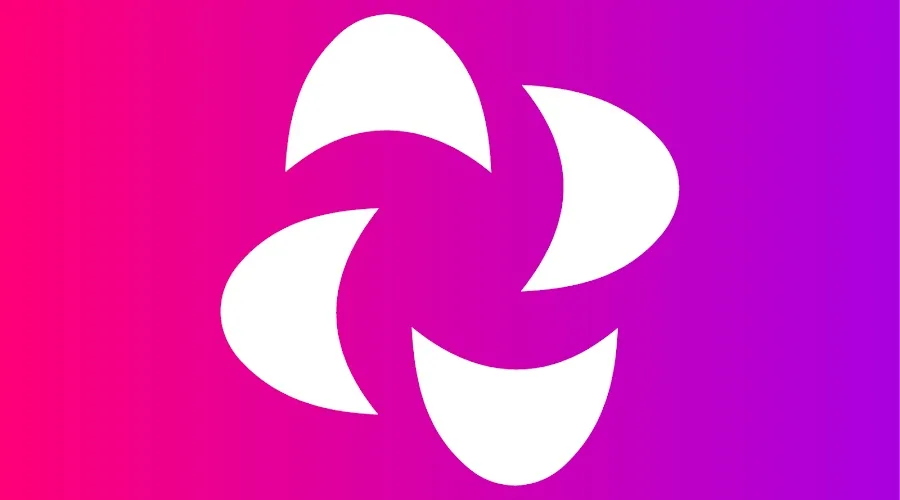 Here at Extramile Digital, we are thrilled to share an exciting milestone in our team's journey. We are proud to announce that we have taken a bold step towards fostering growth and innovation by bringing on two more talented apprentices through Apprentify, meaning we now have four apprentices within the team.
Apprenticeships provide a unique opportunity for both companies and aspiring professionals. At ExtraMile Digital, we have always believed in nurturing fresh talent and investing in the future of the digital marketing industry. Our partnership with Apprentify has allowed us to tap into a diverse pool of aspiring digital marketers, eager to learn and contribute to our dynamic team.
In our team, we have Macy, Will and Kyron all enrolled on Apprentify apprenticeships. Tristan has recently finished his apprenticeship (with a distinction!), Macy is nearly half way through and Will and Kyron have only just started their journey with us in June.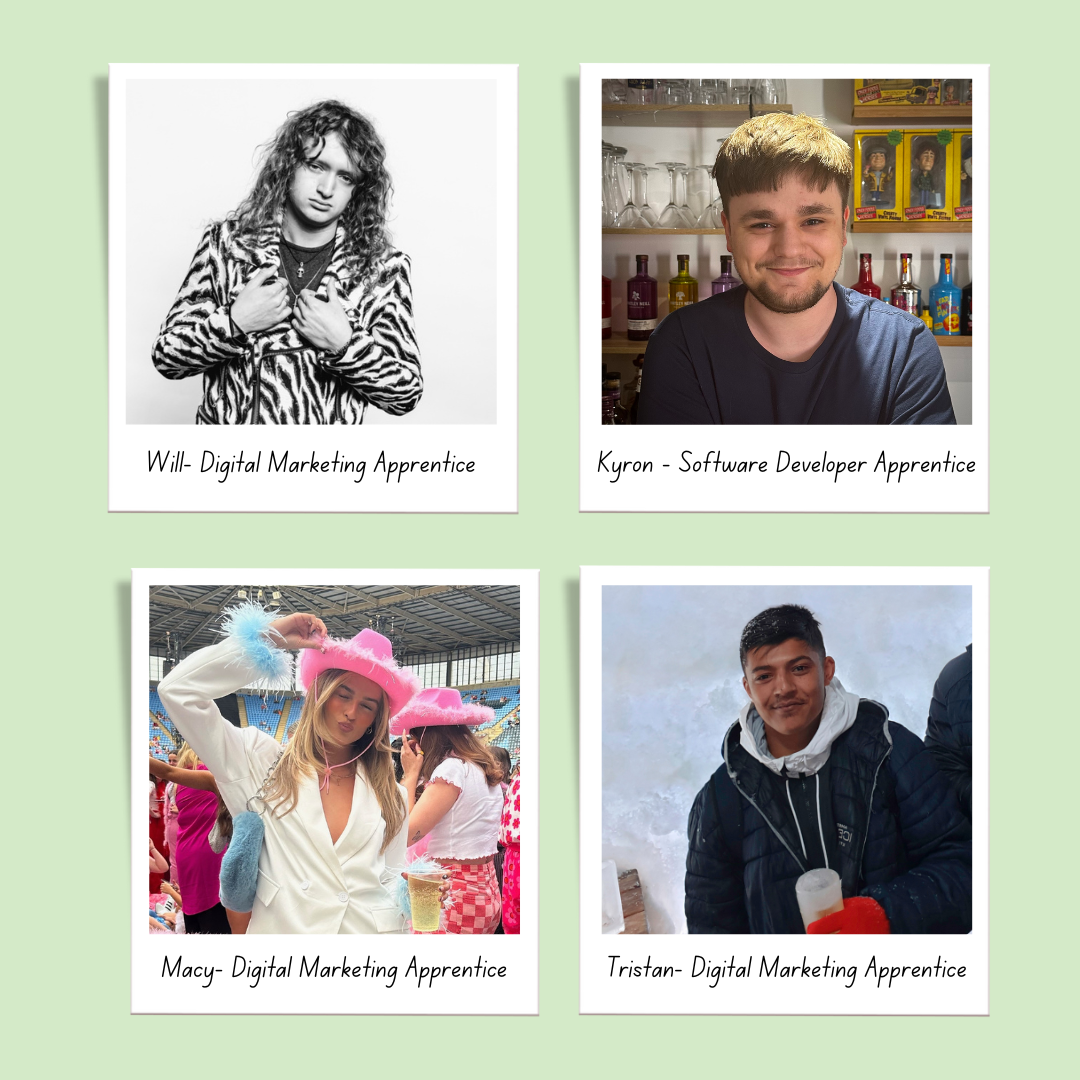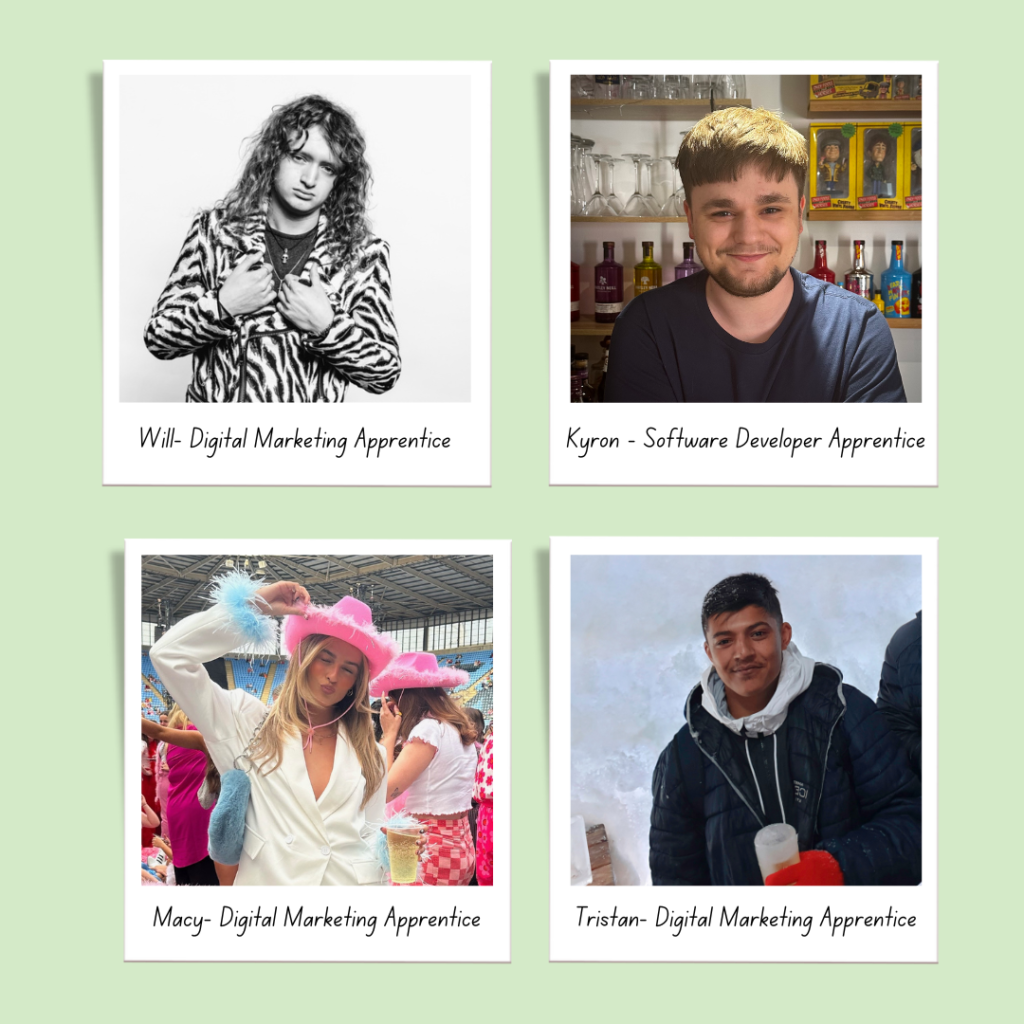 Let's hear what they think..
Which Apprenticeship are you doing?
TRISTAN – Digital Marketing Apprenticeship, starting in May 2022.
MACY – Digital Marketing Apprenticeship, starting in February 2023
WILL – Digital Marketing Apprenticeship, starting in June 2023.
KYRON – Software Developer, starting in June 2023.
What does your role include?
TRISTAN – My day to day role consists predominantly of content writing and SEO work. I support account managers on a wide range of clients from different industries so I have to be versatile.
MACY – My role is very creative and I am learning a variety of things as I go. Currently I mainly work on SEO and Social Media clients, supporting the team with anything they need.
WILL – Being a part of the Digital Marketing team at Extramile Digital, I am primarily involved in the website migration process of clients websites. As such I predominantly conduct redirection profiles, URL restructuring and keyword research/mapping within my role providing support in the optimisation of websites in relation to the client's requirements.
KYRON – I start off the day with a studio meeting that outlines everyone's current objectives and tasks. Then I will work on the tickets I've been assigned for the day, a ticket could be anywhere from a simple bug fix to developing a new feature on a website or even starting off a new project.
What is your favourite part of the apprenticeship?
TRISTAN – As cliche as it sounds, my favourite part has been learning so many new things. My experience in anything related to digital marketing was limited before I started at EMD, so being able to learn the technical side of digital marketing and content creation has been very interesting.
MACY – I would say that my favourite part of the apprenticeship is being able to try a bit of everything before having to commit to a more niche role. For example, when I first started this role 6 months ago, I was predominantly doing SEO work and a lot of content writing, however in more recent months Social Media has been my main interest and I've spent a lot of time learning new things to further my career in social media. I love that Extramile has given me the freedom to be more creative.
WILL – Engaging with the welcoming and supportive team within the organisation to carry out tasks. And the coffee machine…
KYRON – Being able to work on a wide variety of websites while simultaneously being able to learn about lots of new technologies with the guidance of my peers, who can share their wisdom and experience with me to improve my skills.
What would you like to achieve after your apprenticeship ends? Which role do you see yourself in?
TRISTAN – My apprenticeship is now completed, and I achieved a distinction! I am happy to be staying on with EMD in a permanent position as a Content Executive, and although my apprenticeship is over, the training doesn't stop now as I aim to further expand my skillset and develop my career.
MACY – I still have 8/9 months of my apprenticeship yet to figure that out. I'd love to continue my career journey with EMD, whatever the role. Currently I am leaning towards the social media side of things and would love a role as a Social Media Manager, but who knows? I have so much left to learn before I have to decide!
WILL – I would like to explore pathways within the company with a role suited to my strengths and skills and ascend the career ladder, potentially within a digital account manager/digital marketing assistant role.
KYRON – Get myself a role as a Junior Software Developer.
Would you recommend an apprenticeship at Extramile to others?
TRISTAN – Absolutely. As someone who started an apprenticeship later than most as a means of a career change, it can be quite nerve racking leaving a familiar career environment for something entirely different. However, everyone at EMD has been fantastic, providing support, training and making the transition between careers feel seamless.
MACY – 100% – especially an apprenticeship! The support, training and friendship you gain from working at EMD is second to none! I feel like I've won the jackpot having this as my first full time role and I'm excited to see where it takes me.
WILL – Definitely! Whilst having only been a part of the team for less than two months, I have expanded upon my skills and knowledge far beyond my expectations and I am looking forward to building upon this further to progress within the industry.
KYRON- Absolutely, I have enjoyed it loads so far! I have learned a lot since I have started here and have met a lot of great people – only have positive things to say!
And there you have it! You heard it here first, Extramile Digital is the place to be! The decision to hire four apprentices through Apprentify has been a remarkable journey of growth, learning, and positive transformation for Extramile Digital. Embracing new talent has enriched our team dynamics, invigorated our company culture, and brought us closer to the next generation of digital marketers. As we celebrate the achievements of our apprentices, we eagerly look forward to the bright future that lies ahead for both them and our company.