Bespoke & Responsive Websites For The Engineering & Manufacturing Sector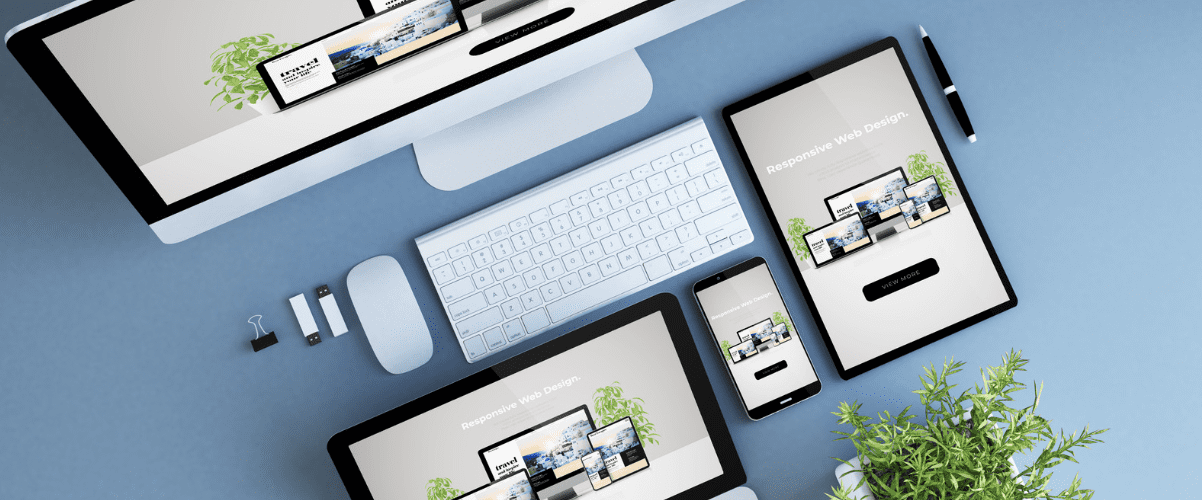 At ExtraMile Communications, we specialise in creating bespoke and responsive websites for the engineering and manufacturing sector. All of our websites are visible on any device (desktop, laptop or smartphone) which is tremendously important in today's mobile-first world – today, more Google searches take place on mobile devices than desktop devices.
Our projects always begin with a comprehensive design meeting to discuss concepts, content, customer expectations, user experience and your goals. Such a detailed planning phase ensures that our engineering and manufacturing clients get a website that translates into tangible results for their business. Speak to us at Advanced Engineering, 2-3 November, on stand H61 about expert digital marketing services for your industry.
Recent Engineering And Manufacturing Projects At ExtraMile
Gough Engineering is a leading engineering solutions company with more than 70 years' experience in manufacturing conveying, elevating, feeding and screening equipment. Gough needed a website that would appeal to an extensive client list, engage new clients and showcase its expertise. It was also important for the new website to be found in search engines (for competitive terms) and have the functionality to add more languages to aid overseas expansion.
Gough's New Website
The new website holds wealth of information (case studies, blogs, equipment pages), portraying Gough's extensive knowledge in a range of areas – the simple and clear site navigation means that users do not become lost in the content, but can find what they are looking for easily, in as few clicks as possible. Significantly, the site is built with the functionality to create additional language variants of the site. It's also easy for staff at Gough to edit and update content.
To ensure visibility in Google, the site was designed and developed to perform well in search engines. Importantly, the website has the foundations for effective implementation of Search Engine Optimisation work during the 6-month SEO campaign.
The world's leading abrasive brand, Norton (part of Saint Gobain), required a microsite to act as the central hub of an exciting marketing campaign. Increasing the uptake of Blaze Rapid Strip, Vortex Rapid Blend and Rapid Blend Finishing Disc samples was the aim. The high quality of the discs does not fail to impress users – subsequently, increased sample uptake correlates with increased sales.
To drive sample sign-ups, Norton required an agency capable of delivering an entire campaign consisting of:
Responsive microsite design and development (making sure that the site works well on mobile and desktop devices)
Pay Per Click advertising (Google AdWords)
Search Engine Optimisation (making sure that the website is found in Google)
Targeted social media advertising (placing advertisements in front of a relevant audience on Facebook)
Email marketing
The microsite was responsively designed and developed with customer journey at the core – it was crucial for the site to wow potential customers on a smartphone device due to the audience demographic and browsing habits.
Next, ExtraMile's Search Engine Marketing team set up a Pay Per Click campaign (Google AdWords) to drive people to the new domain, then designed a 6-month SEO campaign to drive traffic to the site from search engines (the combined PPC and SEO service works towards owning the real estate of the search engine results pages). Targeted advertising was set up on Facebook to encourage people to click through the Norton Rapid site – users were targeted based on their job title and interests.
GRM is a design engineering consultancy providing expert software, product and analysis solutions. A website to showcase the extensive range of services and software was required – it was also important for the website to be found in search engines for competitive terms.
GRM's New Website
We created a website with a simple architecture and an engaging scrolling banner – this created impact upon landing on the site. A clear call to action is evident throughout and encourages a user to get in touch by requesting a call back or free trial. The site also includes a secure client portal area.
An effective Search Engine Optimisation campaign resulted in the website ranking on page one for "optimisation software" (originally ranking as 90th) amongst other terms.
Websites That Translate Into Tangible Results
Choose ExtraMile for your digital marketing services and reach your target audience with precision and impact. Visit us on stand H61 at Advanced Engineering 2 & 3 November.