10 Questions To Ask Before Hiring An SEO Agency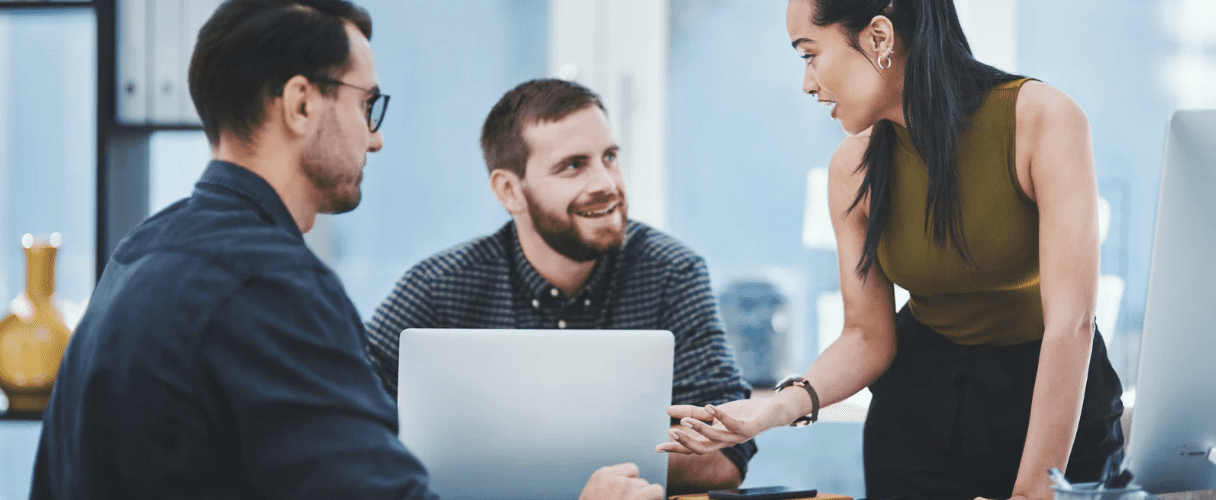 Choosing the right SEO agency for your business can be a daunting task. Get it right and you could benefit from increased traffic, brand awareness and revenue in a relatively short amount of time.
Get it wrong, however, and you can be left feeling misled, conned and not to mention out of pocket. All this can be avoided by asking the right questions before you hire an agency to help with your SEO.
What SEO Services Does Your Agency Cover?
Dependant on the agency, there will be a range of options available to you. Ideally, an agency should have multiple SEO services available and be able to tailor these to the specific needs of your business.
When it comes to SEO, one size certainly does not fit all. The services you receive will depend on factors such as the current performance of your website on search engine results pages (SERPs), the content on your website and your current marketing activities – just to mention a few.
What Types Of SEO Do You Carry Out?
A well-rounded SEO strategy should consist of a mix of the following:
On-page SEO
Off-page SEO
Technical SEO
On-Page SEO
On-page SEO relates to the content on the pages and within the HTML source code of your website. Generally, activity will include editing current pages on your website to target your priority keywords, making sure the pages have effective calls-to-action (to encourage conversions) and internal linking between the pages on your website, amongst other things.
A good SEO agency should perform thorough keyword research to pinpoint the terms that most relate to your offering, and that your target audience will be searching for. They should consult you for your expert opinion to ensure that their research is as accurate as possible, as these keywords will usually form the basis of your on-page SEO strategy.
Off-Page SEO
Off-page SEO refers to your business' presence across the web and other external factors. Mentions of your website will basically give search engines an idea of what others think of you – think of it almost as a word-of-mouth review, but digital. This helps search engines determine your authority and can help improve your ability to rank.
Your off-page SEO strategy should mainly be focussed around building valuable links back to your website from authoritative sites. However, brand mentions (without a backlink) also count towards your off-page optimisation.
Perhaps ask your potential agency what kinds of outreach they have done for clients in the past to achieve this.
Technical SEO
Before carrying out any significant work, your SEO company should conduct a technical audit of your website. This will identify any problems with your website that are affecting its ability to perform efficiently and rank well in the eyes of search engines.
By carrying out any necessary fixes outlined in the audit, you can benefit from some quick-wins fairly early in your campaign. These could include fixing broken links (404s), ensuring all important pages have unique and optimised metadata, and ensuring all pages are secured by HTTPS.
What Will You Do To Improve My Rankings?
The basis of your ranking strategy will be formed around target keywords relating to your business offering. It can be tempting to go into an SEO campaign with a list of keywords as long as your arm. If your business offering is vast with lots of products and product lines, this may be suitable for you. However, it usually won't be necessary.
An SEO expert will be able to conduct thorough keyword research to tell you which keywords are really worth targeting – often, it will be less than you think. They'll most likely come up with a few that you'd never thought of, too. It is important that they are willing to work collaboratively with you to determine the relevance of any keywords they suggest, to ensure they truly relate to your offering.
From there it's all about the process. This should be to form a plan of action and should usually include a backlink strategy (covered in the off-page SEO section above). Your agency should also have other Google ranking factors in their sights to ensure that a well-balanced campaign is executed.
What SEO Tools Do You Use?
It's unlikely that you'll need to know all the ins-and-outs of the tools used by your potential SEO agency. However, they should be able to provide an overview of what they use and explain why they feel that is the best tool for the job. Some of these tools can be quite costly, and a less-reputable SEO agency may not want to fork out for the best. Be sure that you ask:
What tool do you use to monitor rankings?
What tool do you use to measure backlinks?
What do you use to crawl websites?
How would you conduct a competitor analysis?
What analysis tools do you use?
How Do You Intend To Adapt Your Strategy To My Business/Industry?
As we mentioned earlier, when it comes to SEO – one size does not fit all. Different industries may have different levels of competition, different search trends, different economic circumstances and of course a difference in audience.
The same goes for your business. Your business goals and objectives should be discussed from the get-go to ensure that any activity serves to meet these.
Ask your potential agency where they feel they are likely to adapt their processes to fit with your business. Are there any problem areas in your industry that they can identify? Have they worked with a similar business in the past with whom they achieved positive results?
How Will You Keep Us Informed Of The Changes You Make?
Usually when working with an agency, they will require access to your Content Management System (CMS) in order to make changes to your website. Before you do this, you need to be confident that any changes made will go through the appointed contact in your business for approval.
Ask about their approval process. Make sure they know who they need to get approval from, and how to go about it. They also need to be clear on what parts of your CMS they are authorised to change, and how to make the changes.
It is important that you can track any changes that are made so that they can be monitored. If something goes wrong, you need to know why. Alternatively, if your traffic and visibility is improving, it's useful to be able to pinpoint the changes that have been making an impact.
What Training And Accreditation Do You Have?
It's always encouraging to see an agency investing in their agents. SEO is an ever-changing environment, meaning that a training course completed 5 years ago is unlikely to still be up-to-date. Constant learning is a necessity, and therefore training/research time should be the norm for an SEO specialist.
Ask what training and accreditation they have, when they were obtained, and how often they tend to read about changes in the industry (Google algorithm updates are a good place to start – make sure they can name and explain a few of these).
How Will You Report On The Campaign?
The whole point of hiring an agency to carry out search engine optimisation work for you is so you can see RESULTS. Without some form of report, how can you measure the success of your campaign?
Ask the agency to send through an example of a report and to explain all the elements on there. It's going to be no use receiving a document each month that is just numbers and technical jargon.
How Long Will It Be Until We See Results?
As we've discussed in a previous post – SEO should be a long-term, continuous process. Time should be taken to lay solid foundations and create a well-considered plan.
Ask your potential agency for some case studies that outline what results were seen and when. Remember though, every business is different and you'll likely be starting from a different point than they did.
Overall, you should understand that some wins are quick and some will take time.
What Do You Need From Us In Order To Work Effectively?
This is one thing that commonly gets overlooked when businesses hire an SEO agency. While, of course, it will be the agency who is responsible for the success of the project, there will occasionally be things they need from you, too.
Before the project begins, ask the agency how often work will be sent through for approval, what level of communication is usually required, etc. This will give you an idea of how much time a month you'll need to set aside to ensure that the campaign is ticking over as it should. Without your input, work could end up being delayed, which is likely to lead to delays in your results.
Great communication will facilitate great results, so make sure you're all on the same page from the start.
So, you should now be equipped with everything you need to ensure you're hiring the best SEO agency for your business. To speak to us about how ExtraMile could handle your campaign, get in touch today and we'll be happy to answer any of your questions.